WELCOME TO THE CLAYTON WILLINGTON LIBRARY
The Clayton Willington Library is located on the Sale campus adjacent to the Emergency Department in the Monash Education precinct. It has wifi, intranet, internet, electronic, print and copy resources and facilities. The Librarian, Helen Ried and staff are available Monday to Thursday, 8.30am to 5.00pm, telephone 5143 8535 or email library@cghs.com.au
Library Account registration can be completed at login OR by download.
The Library aims to facilitate informed decision-making in patient care, education, research and management. It strives to make a vital contribution to the knowledge, efficiency and cost effective operations across the health service for staff, students and the communities of central Gippsland.
---
evidence-based Australian cancer treatment protocols. Click the button to access.
Therapeutc Guidelines for accurate treatment advice. Click the button to access.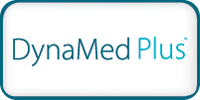 chosen by you as the preferred point-of-care tool for patient care at CGH. Click the button to access.
RSS feed for system-wide library news.