CLINICAL APPS
Point of Care
AIDSinfo HIV/AIDS Glossary
The AIDSinfo HIV/AIDS Glossary app provides mobile access to definitions for more than 700 HIV/AIDS-related terms. The definitions are written in concise, easy-to-understand language in both English and Spanish. Available on the App Store and Google Play.
AIMhi Stay Strong
Developed by the Menzies School of Rural Health Research, this app is to designed to focus on wellbeing and is for use with Indigenous clients by Aboriginal Health Workers, nurses, GPs, allied health professionals, community workers and others within clinical and community settings. Available on the App Store and Google Play.
American College of Cardiology
Download ACC apps for Guidelines, ASCVD Risk Estimator, ManageAnticoag, Cardio Heart Explorer, CathPCI Bleeding Risk, AnticoagEvaluator and more
American College of Physicians
ACP Clinical Guidelines app includes recommendations from ACP's Clinical Practice Guidelines, Guidance Statements, and Best Practice Advice papers. Users can conveniently access clinical recommendations and rationale, summary tables, algorithms, and high value care advice for all currently active guidelines in an easy-to-read and interactive mobile format. Download the ACP Clinical Guidelines app at iTunes.com and android.com.
Austin Health Clinical Toxicology Guidelines
Austin Health Clinical Toxicology Guidelines provide an in-depth rationale for recommended management or recommended intervention. They are primarily designed to provide accessible information on the most critical aspects of a patient's assessment and initial management following acute poisoning.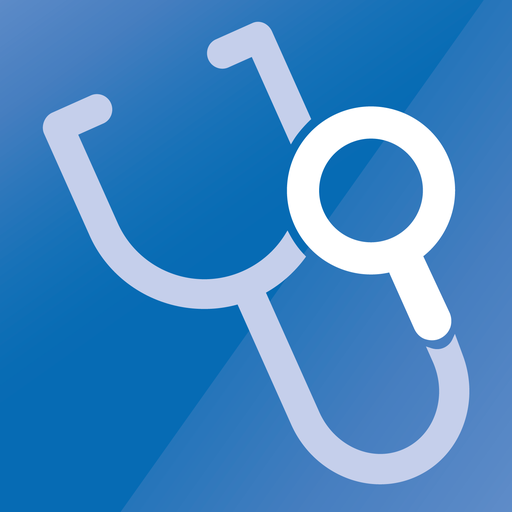 BMJ Best Practice
Clinical decision support tool from the British Medical Association. Includes latest evidence from Cochrane Clinical Answers. Access for free onsite for Android or iOS.
CKD Go!
CKD Go! is an App to help doctors recognise, understand and manage chronic kidney disease. It allows you to view a personalised action plan, based on the eGFR and urine albumin creatinine ratio. Available on iOS and Android.
ClinicalKey and ClinicalKey Nursing
Assists clinicians to rapidly access evidence-based, peer reviewed information. Register first for a personal ClinicalKey account on the CGH network or with your CGH email address. Also allows access to ClinicalKey Nursing.
The preferred point of care tool at CGH. Information is current, evidence based, presented in a succinct format for busy clinicians and includes Australian guidelines. Register onsite to download for free. Contact the Library for free download credentials. Access instructions can be found here.
The iTransfuse App promotes safe, appropriate and evidence-based transfusion by providing bedside access to transfusion education tools and resources. Available on iOS and Android.
Instant, evidence based procedures. Over 1,700 procedures and skills from nursing and allied health specialities. Includes Australian guidelines. Register onsite for a personal account to download for free. Available on iOS and Android.
Medscape by WebMD
Contains clinical references with thousands of images and videos, as well as drug reference information, drug interaction checker and medical news. Available for iOS and Android.
NeuroMind
Offers neurosurgical differential diagnosis (text and mindmap), clinical scores, and the WHO Safe Surgery checklist.
NSW Trauma App
Developed for NSW Health and NSW ambulance, this app includes guidelines and facility information, educational material, medical calculators and evidence-based practice resources.

palliAGEDgp
Supports GPs who are caring for older palliative patients living at home or in resiential care. palliAGEDgp is available for free download from iTunes and Google Play online app store.

palliAGEDnurse
Helps nurses working in residential aged care, community care and general practice to care for older people with palliative care needs. palliAGEDnurse is available for free download from iTunes and Google Play online app store.
RCH Clinical Practice Guidelines
Clinical Practice Guidelines contained in this app provides quality, up-to-date health information as a resource for both medical practitioners and the wider community. These Clinical Practice Guidelines are developed by The Royal Children's Hospital, Melbourne. Available on the App Store and Google Play.
RCH Emergency Nurse Practitioner
The RCH Emergency Nurse Practitioner App is an informative resource for clinicians who have an interest in paediatrics. The app provides in-depth guides on paediatric assessment, common diagnostic findings, and important red flags to observe for in practice. Available on the App Store and Google Play.
Trauma Victoria/Ambulance Victoria
Free for iOS devices from the App Store. Designed to support medical, nursing, paramedicine and allied health professionals across Victoria focussing on the care of Major Trauma patients.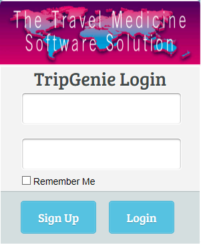 TripGenie
An online app giving rapid access to accurate and reliable travel medicine information, suitable for health professionals and as a pre-departure checklist for intending international travellers.
ViaTherapy
Created by an international panel of stroke rehabilitation researchers. Use this app to find best practice and evidence-based recovery interventions for upper extremity stroke rehabilitation.
Vicvax
Vicvax is the Victorian Immunisation Schedule application, designed to assist Immunisation specialists and HealthCare workers with the current vaccines on the Australian National Immunisation Program (NIP). Available on the App Store and Google Play.
WHO e-Pocketbook
The WHO e-Pocketbook provides up-to-date, evidence-based clinical guidelines for children requiring hospital care. It is the electronic version of the widely used Pocket book of Hospital Care for Children (Blue Pocketbook). Available on the App Store and Google Play.
WHO Info
The official World Health Organization info app. Keep the latest health information at your fingertips with this app from the World Health Organization. It is available in the 6 official WHO languages (Arabic, Chinese, English, French, Spanish, Russian). Available on the App Store and Google Play.
Medicines
LactMed
A database of drugs and other chemicals to which breastfeeding mothers may be exposed. Issued by National Institute of Health and updated monthly.
Micromedex
MICROMEDEX Drug Information and MICROMEDEX Drug Interactions available for iOS and Android.
MIMS
Contains a comprehensive list of Australian approved medicines. Install on your device from the CGH network to give access 24/7 from anywhere. Follow download instructions here. Available as both iMIMS (iOS) and MIMS (Android)
Medical Calculator
QxMD
Clinical calculator and decision support tool available freely for iPhone, Android, Windows 10 and web.
Skyscape Clinical Calculator
Free medical calculator provides mobile healthcare practitioners with the latest in trusted clinical information for more accurate, confident and informed decision-making at point-of-care.
Content Alerts
Radiology and RadioGraphics Journal
Download to your phone while on CGH wifi for access to content at any time, with or without an internet connection.
General Resources
A Better Visit
Free to download for iPads featuring a range of two-player games designed to enhance communication and facilitate positive social interactions between people with dementia and their visitors. Designed to help families have a 'Better Visit' with their family member living in residential care as often family members struggle to interact and engage with a family member who no longer recognises them. This application assists with engaging the family members and results in a 'Better Visit' for everyone.
Ausmed CPD
Record and maintain your CPD/CE points with FREE registration and download.
Cochrane Library
The Cochrane Database contains systematic reviews in health care Library. Download the Cochrane Library App free for either iOS or Android devices.
Dementia Friendly home
Available for tablets and mobile phones. Using interactive 3D game technology Unreal Engine, the app provides carers with ideas to make their home more accessible for people living with dementia. Many of the app suggestions are small, inexpensive solutions ranging to more significant changes.
Embryo
Produced by the National Library of Medicine, this app presents digital images of embryos at various stages of develoment from the Carnegie Embryo Collection. Available for iOS only.
Heartpedia
The app shows anatomically accurate interactive 3D images of congenital heart defects and repairs of those defects.
Human Anatomy Atlas 2018
3D anatomy reference for students and healthcare professionals.
iRadiology
A catalogue of over 500 radiology cases designed to help medical students and residents improve plain film, CT, and MRI reading skills.
JAMA Network Challenge
Peer reviewed case-based practice quiz for diagnostic and medical knowledge revision. Available for iOS and Android. Registration required.
Medical Eponyms
Provides a database of eponyms for the iPhone, Blackberry, Windows Mobile, and Pocket PC.
MedX Secure Messaging System
A secure messaging system for AHPRA registered Australian doctors. Designed to allow rapid communication of confidential medical information between verified medical colleagues.
NEJM This WEEK
Download free from iTunes to see the latest news and research from the New England Journal of Medicine.
OT Kinesiology
A resource to learn how to correctly and accurately measure joint range of motion.

See the movement being measured in clinic, highlighting goniometer placement and the prime muscles involved in an animated 3D skeleton.
PubMed
Free search engine from the National Library of Medicine searching the Medline database on life sciences and biomedical topics.
Patient Resources
CancerAid
A FREE app that assists the cancer patient with their clinical journey. It is a digital companion, travelling with a patient from the moment of diagnosis, through to treatments and into survivorship.
CatchMyPain
Pain diary app that helps patients keep track of their pain. Available for iOS and Android.
Daybreak - Drink Less by Hello Sunday Morning
The Daybreak program helps you to take control over your drinking habits, whether you want to cut back or quit completely. Available on the App Store and Google Play.
Manage My Pain
Pain management app, available for iOS and Android.
MCH App
The MCH app provides reliable information that Victorian families can use every day. See information relevant to your child's age and development; useful contacts; and ask our "Virtual MCH Nurse" questions - with reliable, evidence-based replies you can rely on. Available on the App Store and Google Play.
MedicineWise
MedicineWise is the #1 app to help you manage your medicine and health information! Scan or search for medication, create your list, schedule reminders, store & share your health information, learn more about your medicines and so much more! Available on the App Store and Google Play.
My RCH
My RCH is an interactive guide designed for patients and families of The Royal Children's Hospital (RCH) to help you know what to expect during your stay and navigate around the RCH world. Available on the App Store and Google Play.
My RCH Portal
My RCH Portal app gives RCH patients and families easy access to the information they need to manage their healthcare. Available on the App Store and Google Play.
RCH Kids Health Info Data Sheets
This App is dedicated to providing quality, up-to-date health information. Our fact sheets have been developed for parents and adolescents, and cover pertinent topics about medical conditions and the services available at The Royal Children's Hospital, Melbourne. Available on the App Store and Google Play.
What Were We Thinking!
This app provides week-by-week information on essential topics to help mums and dads (and anyone supporting them) adjust well to the first six months of life with a baby. Available on the App Store and Google Play.